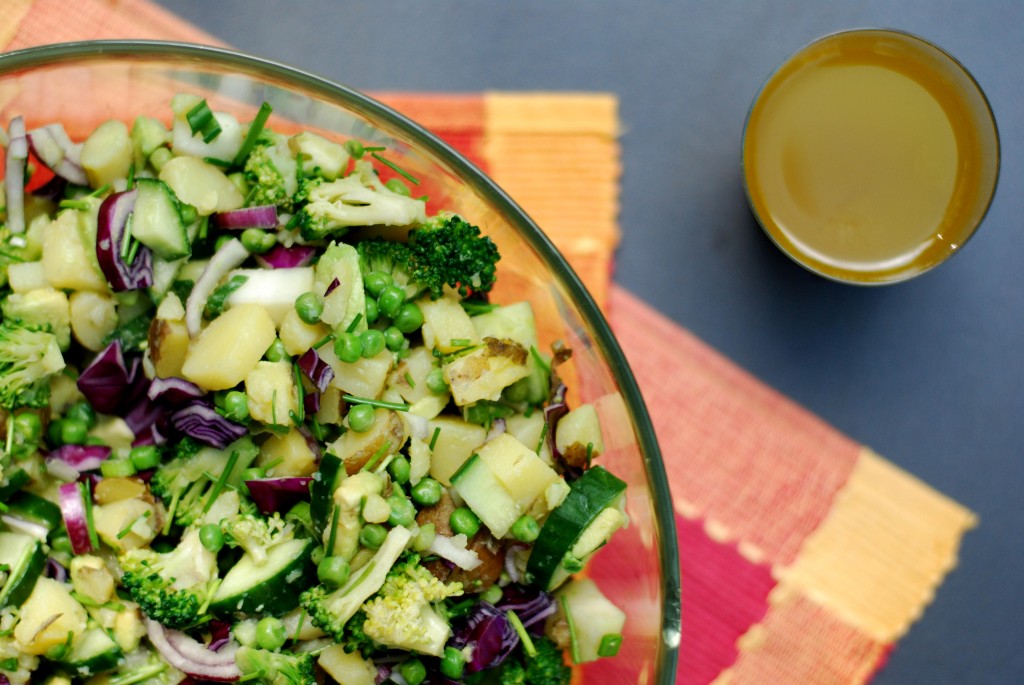 So, the summer is out there. I am very happy for the sunlight. It makes everything so much brighter. As the season allows it now, it´s time to prepare some salad for having picnic outside. This potato salad comes with creamy avocado and lots of fresh green vegetables. You won´t miss the mayonnaise, I promise…
---
Very Green Potato Salad
serves 5
400 g small waxy potatoes
1 broccoli
1 cucumber
1 1/2 cup peas (you can use frozen ones)
1 red onion
1 avocado
1/2 cup red cabbage
big heap of chives
fresh sprouts (a very good fit, although they are not pictured above)
Wash the potatoes thoroughly and cook them a few hours before you make the salad (you can also cook them the night before). Unfreeze the peas, if they have been frozen. To prepare the broccoli, you cut of the florets and divide them until they are as small as you want them. Then you can also peel the trunk and cut it into bite-sized pieces. Steam the broccoli for 5 min. Cut the potatoes and the vegetables into similarly big pieces and mix together in a bowl. Add the peas, the chives and the fresh sprouts.
Sauce
1/2 cup virgin olive oil
juice from one lemon
1/2 tsp salt
pepper
Mix all ingredients for the sauce together and pour over the salad.
Done :)
---
So green this salad!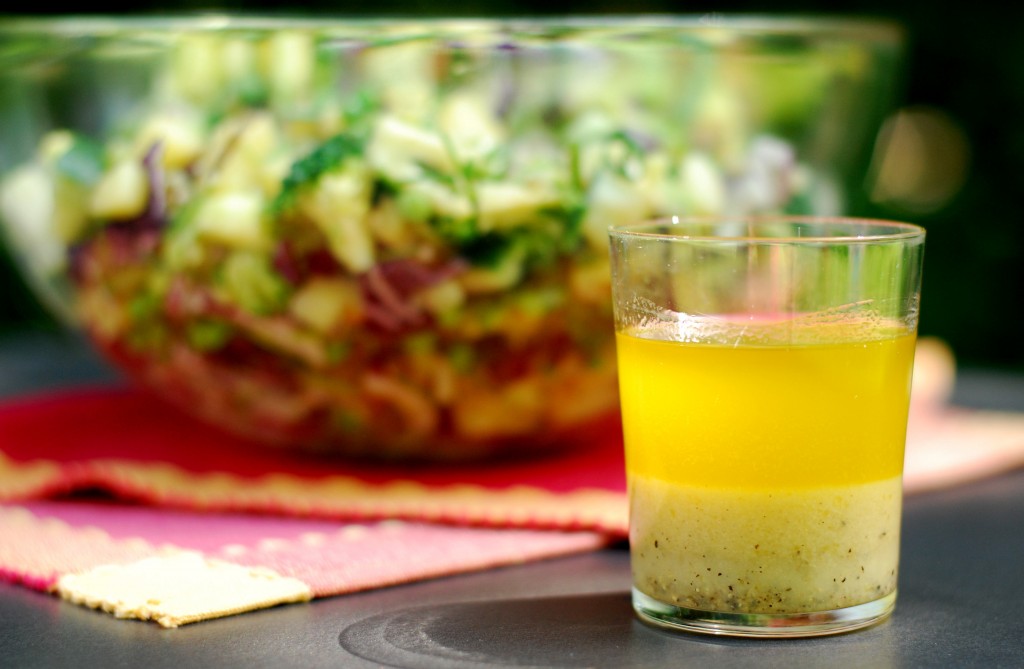 Now enjoy this green and creamy potato salad adventure together with some people you love! I hope you´ll like it!